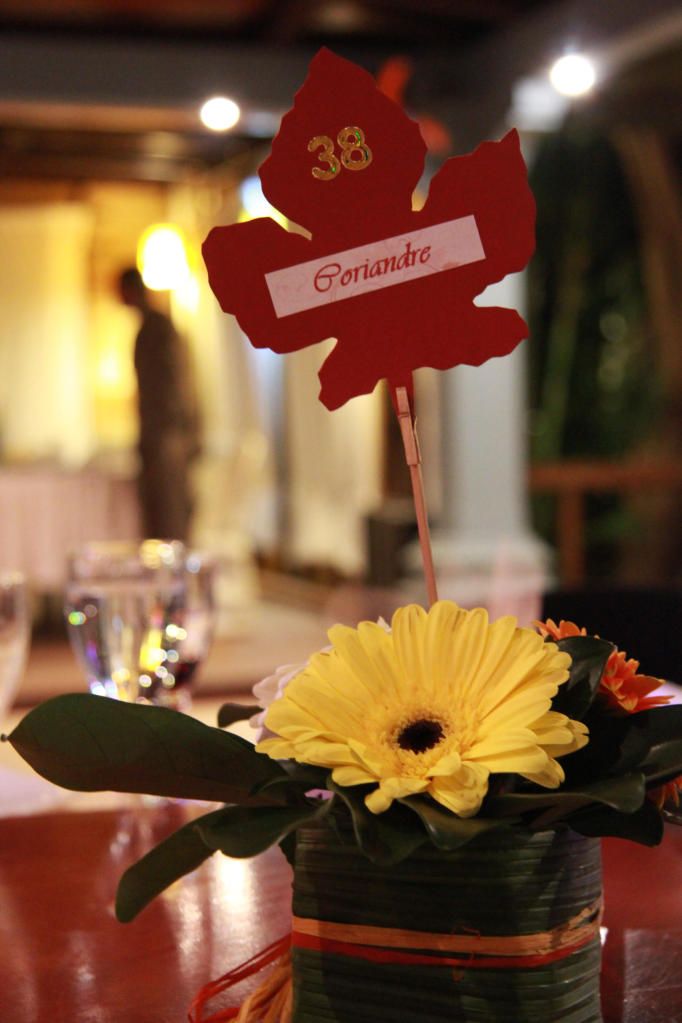 Photo Courtesy: Kevin
Sharing with you a craft project from June 2012.
Better late than never right?!
It was for my dear friend J, who was a beautiful June bride! We went for a simple table number based on her "Autumn theme" wedding decor and I added a zest of her other homeland, which you can guess from the Maple leaf...J went with a mini bouquet to hold the table number..
...Inspiration for her whole wedding decor originally stemmed from this picture that we fished online last year...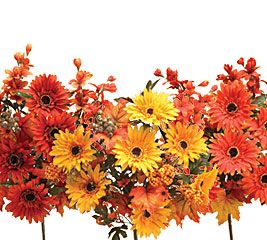 Source: Unknown
.:Materials& Instructions:.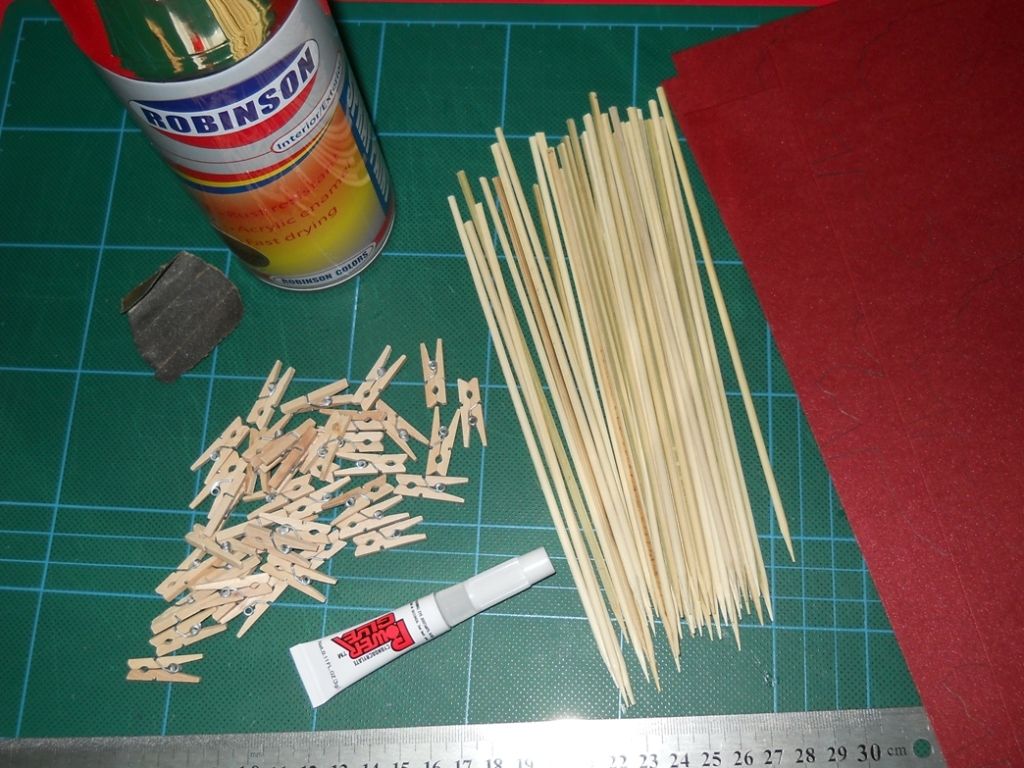 Cardboard paper, sturdy enough to hold its shape
Gold spray paint, to pretty up the base (skewer+pin)
Mini-pins, to hold the leafs to the base
Super glue & paper glue, you want to be careful with the super glue when making up the base
Scissors, to cut out the stenciled leafs
Pencil, to trace out the leafs on the cardboard
Sanding paper, to smooth out any rough edges on the skewers
Bamboo skewers, which you can chop to the desired length
Stickers (0-9) in gold
Customised labels for names, made up of fancy beige paper and designed using Excel, cut with an exacto knife
Voila!
Sneaking in a peek at her understated but very elegant wedding cake table...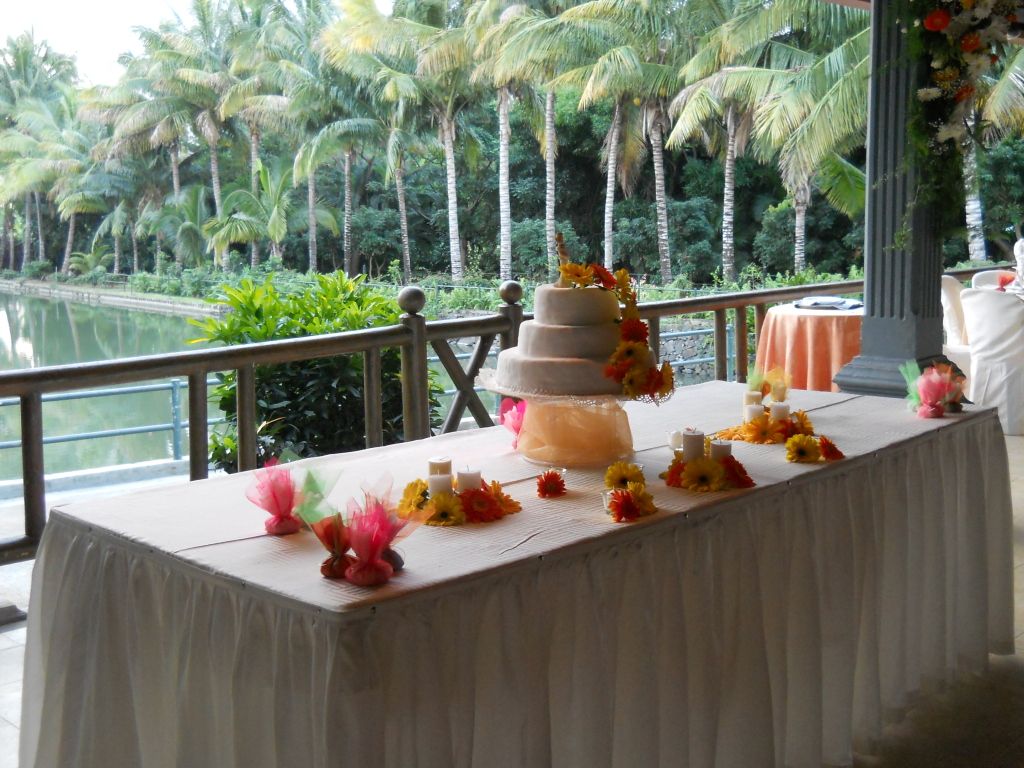 All Photos by LiveYourStyle
Atelier